To overview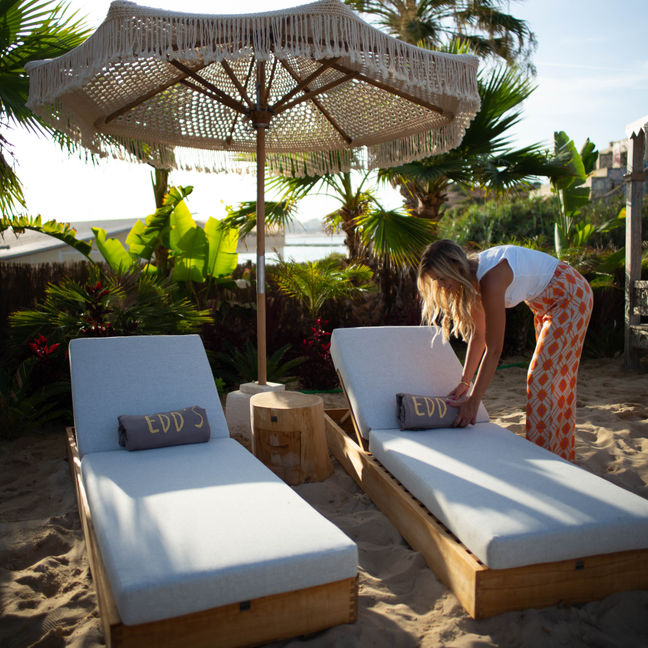 Food & drinks
New Beach Club "Edd's Beach": Where the Algarve Sun Sets
Located in the heart of the Algarve, Edd's Beach is your gateway to stunning sunsets and a mouthwatering menu. Enjoy the finest wine, cocktails, smoothies, oysters, and plenty more fresh seafood options as you watch the sun paint the sky in brilliant colors.
One of the many highlights of Edd's Beach is their exquisite selection of wines, sourced from their very own vineyard. Whether you're an expert or just appreciate a fine glass of wine, you'll find something gratifying. Edd's Beach is not just about the views; it's also about treating your taste buds to a culinary adventure. Their menu boasts modern comfort food with a twist. From fresh seafood platters to local dishes, every bite is a celebration of flavors. It's the perfect fusion of local and contemporary cuisine.
Worried about parking? Don't be – private parking is available. You can relax in style on comfortable sun beds while enjoying the rare westward view of Pintadinho Beach, making it the perfect spot to witness stunning sunsets over the Atlantic Ocean. And remember to secure your spot by making a reservation at this popular destination.