A holiday with that rich feeling!
The best holiday villas in Portugal in one place
Personal advice and contact
20+ years of experience
Rent directly from the owner
Safe and no hidden costs
9.7 (68 reviews)
What are you looking for?
The villa specialist in the Algarve
The best villas in the Algarve can be found here"
There are those houses that make your heart beat faster. For example because of the quality, architecture, location or special atmosphere. Portugalvillas is proud to present you some of those special houses. We therefore dare to state with confidence that anyone who rents a villa through us will have an unforgettable holiday.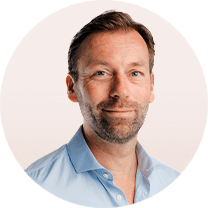 Tom Temmink
Hope to see you in Portugal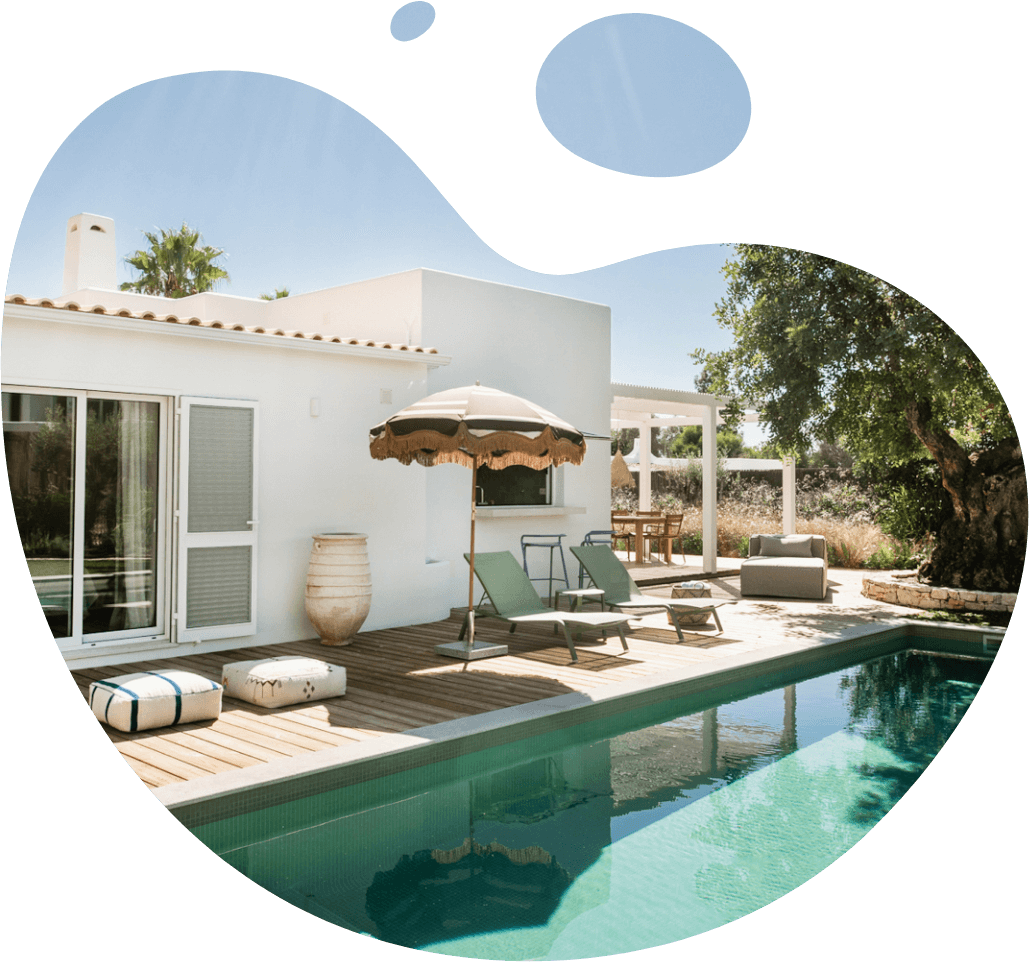 Reviews from guests
Top service!
We hebben een top week gehad! Bedankt Portugal Villas!
Leroy, Den-Haag 08 September 2023
geweldig hus!!
super knus huis, tof ingericht, je voelt je gelijk helemaal thuis! top ligging tussen Carvoero en Ferragudo. een dikke 10
Bas, Brteda 01 September 2023
Fantastische service
Wij zochten last minute naar een fijne plek in Portugal en Tom nam alle tijd om ons hierin te adviseren! Alles werd goed geregeld en ook bij aankomst werden we goed ontvangen en stond er dag en nacht iemand klaar indien dat nodig mocht zijn!
Sabine, Naarden 27 August 2023
Absolute aanrader!
We hebben een geweldige vakantie gehad in Casa Oliveira. Mooie villa, ruime kamers, prachtig uitzicht en een groot zwembad! De service van Tom zowel als van ons contactpersoon ter plekke was top! We kregen steeds een heel snelle en vriendelijke reactie. Voor ons was het een zorgeloos verblijf. Obrigado!
Denis, Kontich, België 16 August 2023
Service, top vakantie en prachtige villa's
Tom, Bedankt voor je altijd vriendelijke hulp, je snelle reacties op vragen vanuit ons en de deskundigheid en liefde voor je vak. Wij hebben mogen verblijven in 2 enorm mooie stads villa's. Casa bon ton overtrof alle verwachtingen, wij en de kinderen hebben zo intens genoten in dit huis. Casa da Lila, wat een uitzicht.. adembenemend. We zitten alweer op de site om onze volgende vakantie uit te zoeken☺️☀️ Wij raden dus iedereen de service van Tom aan, je vind deze gastvrijheid niet snel meer tegenwoordig!
Eva van Aaken , Nieuwerkerk aan den ijssel 11 August 2023
Michelle, Apeldoorn 28 July 2023
Een droomhuis op een droomlocatie
Wij hebben een week mogen genieten in de prachtige villa in Silves die ook nog eens gevestigd is op een droom locatie. Een hartelijk ontvangst met zelfs al een paar lekkere hapjes in de koelkast. Verder is het huis echt van alle gemakken voorzien en ook de tuin met zwembad en jacuzzi waren helemaal top. Kortom zeker een hele grote aanrader!
Corry van der Vlist, Haastrecht 04 July 2023
Wat een heerlijke locatie
Wij waren al een aantal keer in Silves geweest maar deze locatie overtrof onze verwachtingen. Wat een prachtig uitzicht en heerlijke tuin. Het huis is van alle gemakken voorzien en alles is in perfecte staat. Het ontvangst van Jet was geweldig en onze vragen werden snel beantwoord. De rust bij het huis met Silves om de hoek maakt dit een topplek
Johan, Vlaardingen 03 July 2023
Fijn verblijf gehad in een schitterende villa
Afgelopen mei was het voor mij de tweede keer dat ik bij Portugal Villas een huis had gehuurd. Een goed bedrijf met persoonlijk advies en fijne communicatie. Bij aankomst kom je ook nog eens in een prachtige villa terecht. Het huis waar ik in verbleef voor een week was van alle gemakken voorzien en je ziet dat het met liefde is gebouwd en ingericht. Het gaf een huiselijke sfeer en daardoor durfde ik voor de eerste keer in mijn leven in mijn eentje op vakantie! Dat wil dus al wat zeggen ;-) Kortom: top verblijf gehad en ik ga zeker nog eens een huis reserveren bij Portugal Villas.
Laura, Hee 01 July 2023
Super super top!
Wij zijn met 7 volwassenen en 4 kids een week in de Quinta Barbara villa geweest. Super mooie en schone villa met een enorme tuin er omheen. Voetballen, tafeltennis en jeu-de-boules en een verwarmd zwembad… wat hebben we genoten alles wat je nodig hebt is in de villa aanwezig. Met Claudia die met je meedenkt kan je afspraken maken om het zo fijn mogelijk te maken. Vroege vlucht dan kan je de bagage vast droppen wij hadden tevens een late terugvlucht we konden langer in de villa blijven omdat er na ons niet meteen nieuwe gasten kwamen echt top !! Goede betrouwbare organisatie waarbij je echt waar krijgt voor je geld!! Was echt super en voor herhaling vatbaar.
Karin, Zandvoort 08 June 2023
Our guarantees for a carefree holiday
Personal advice & contact
You can always count on personal advice and efficient handling of your booking.
Exclusive collection
All villas have been personally visited and the offer comes directly from the owner and our private selection.
Fully equipped
All our villas are equipped with a swimming pool and all modern comforts.
Everything for a complete holiday
During your stay you can always count on extra services such as a private chef at home or a wonderful massage.