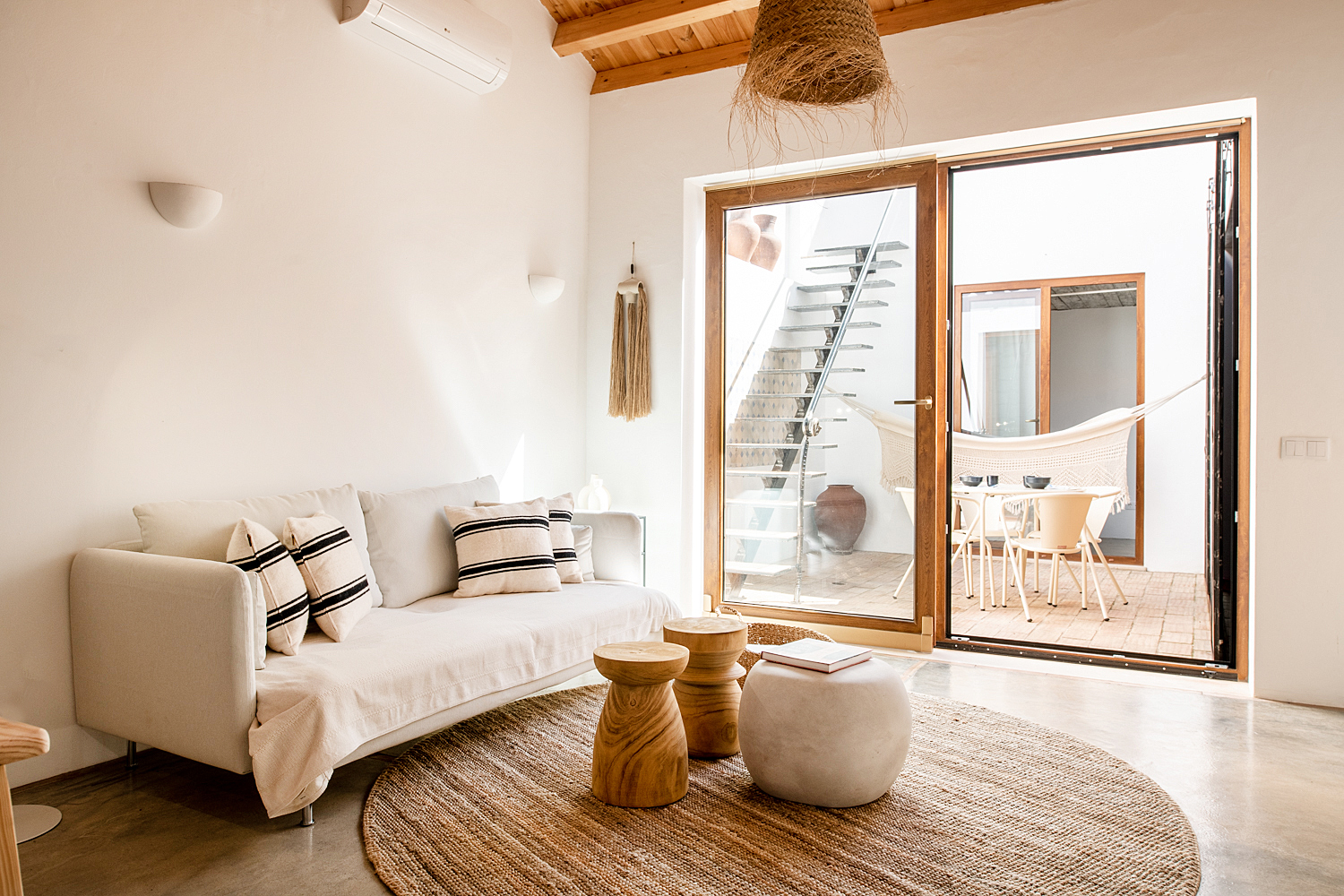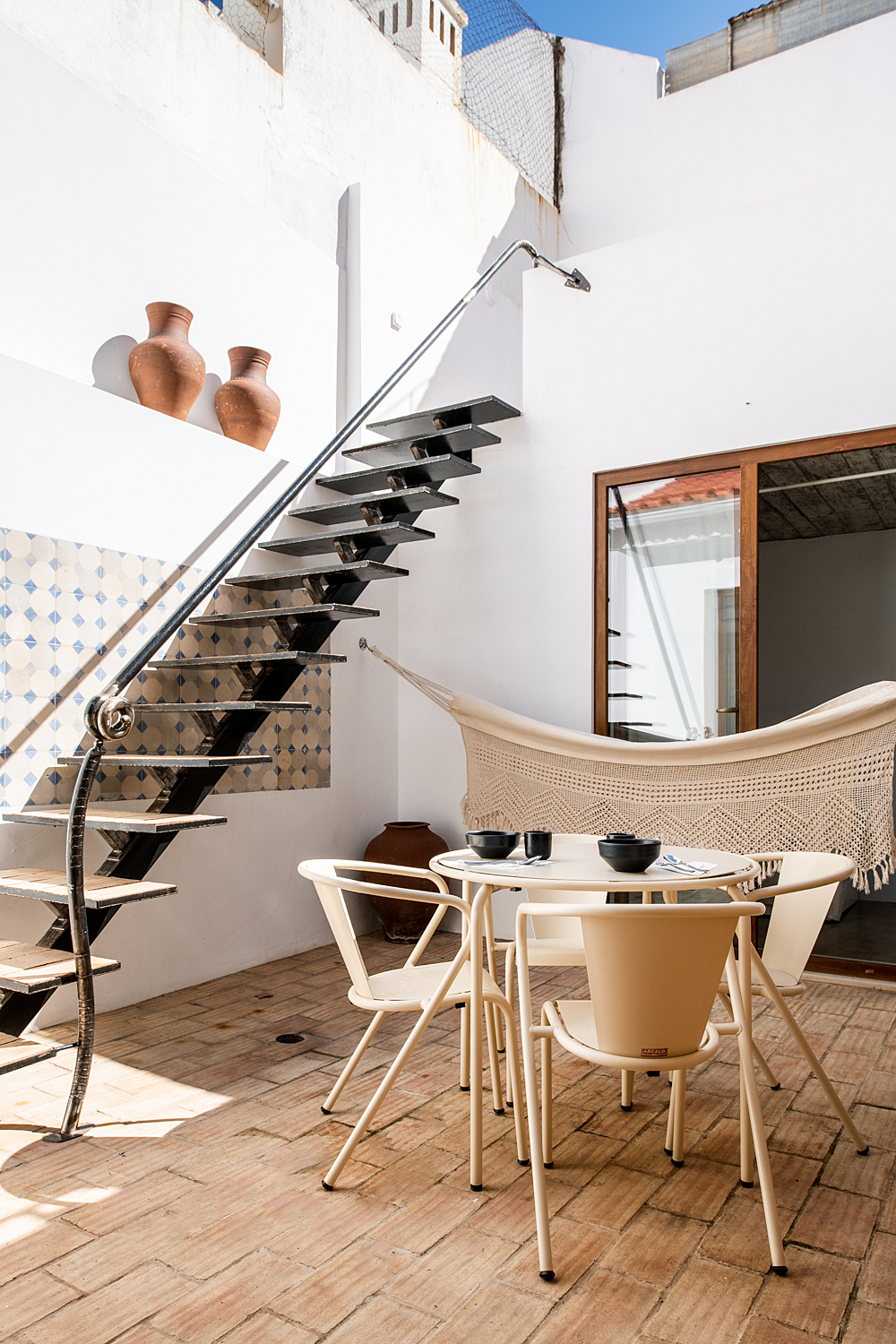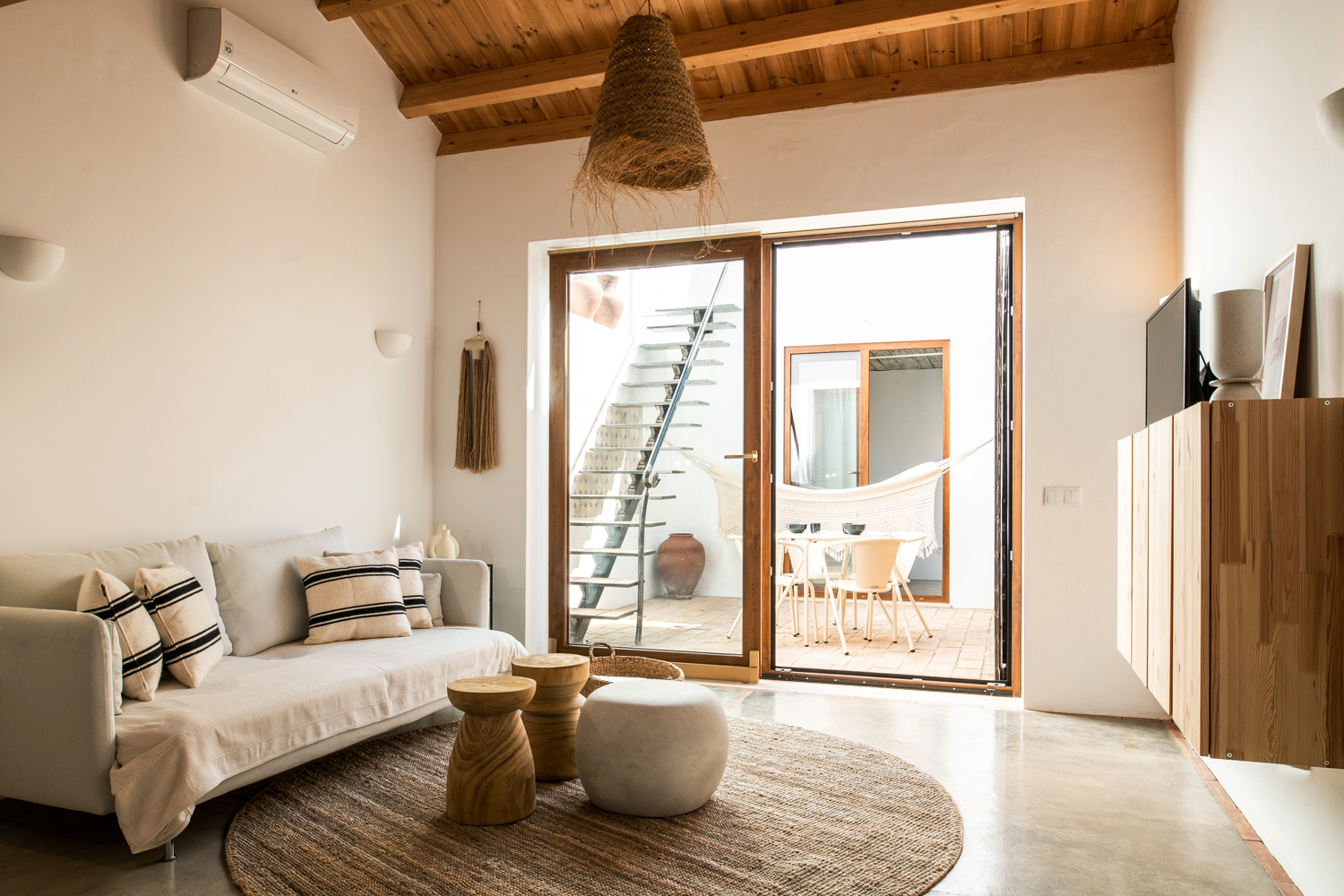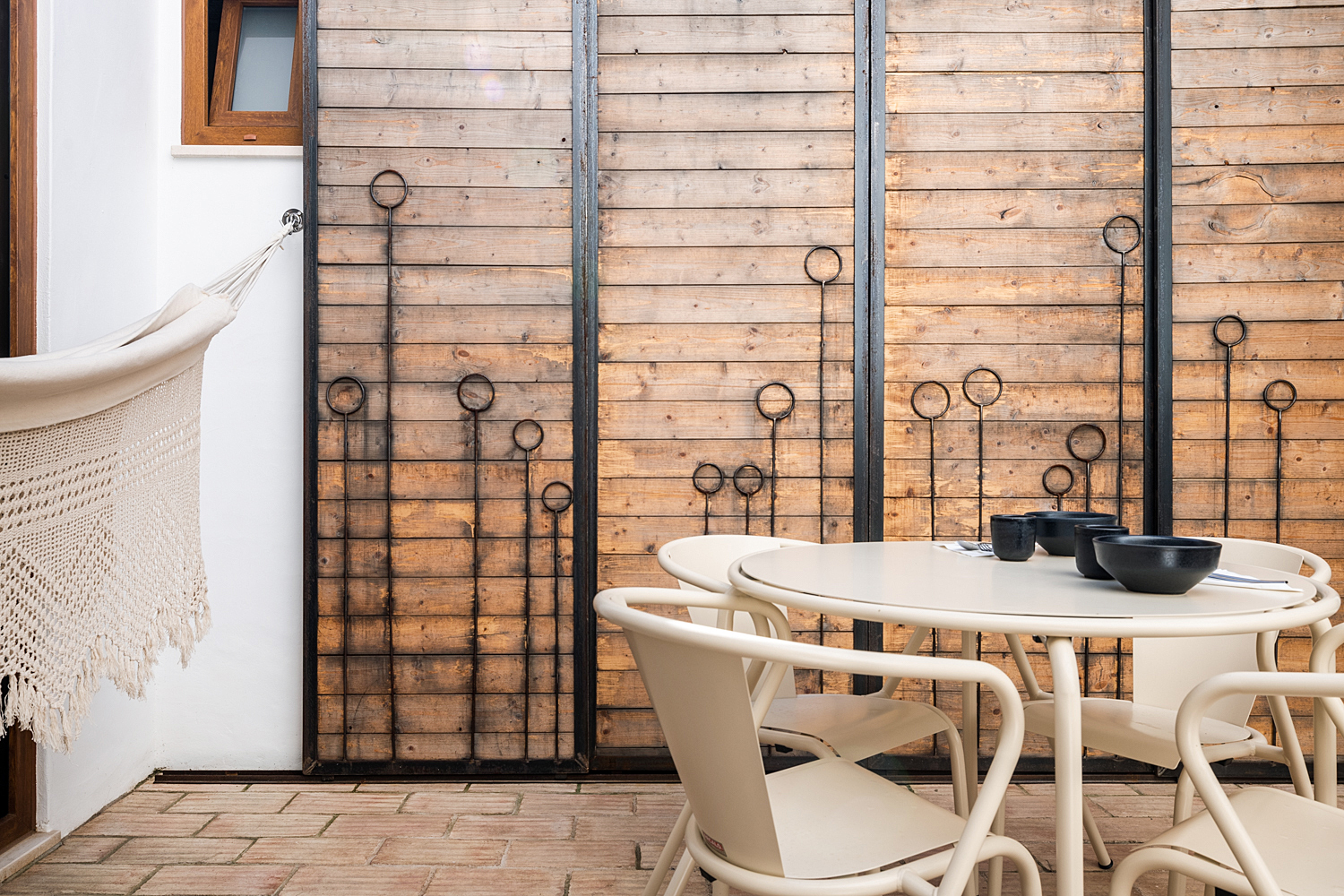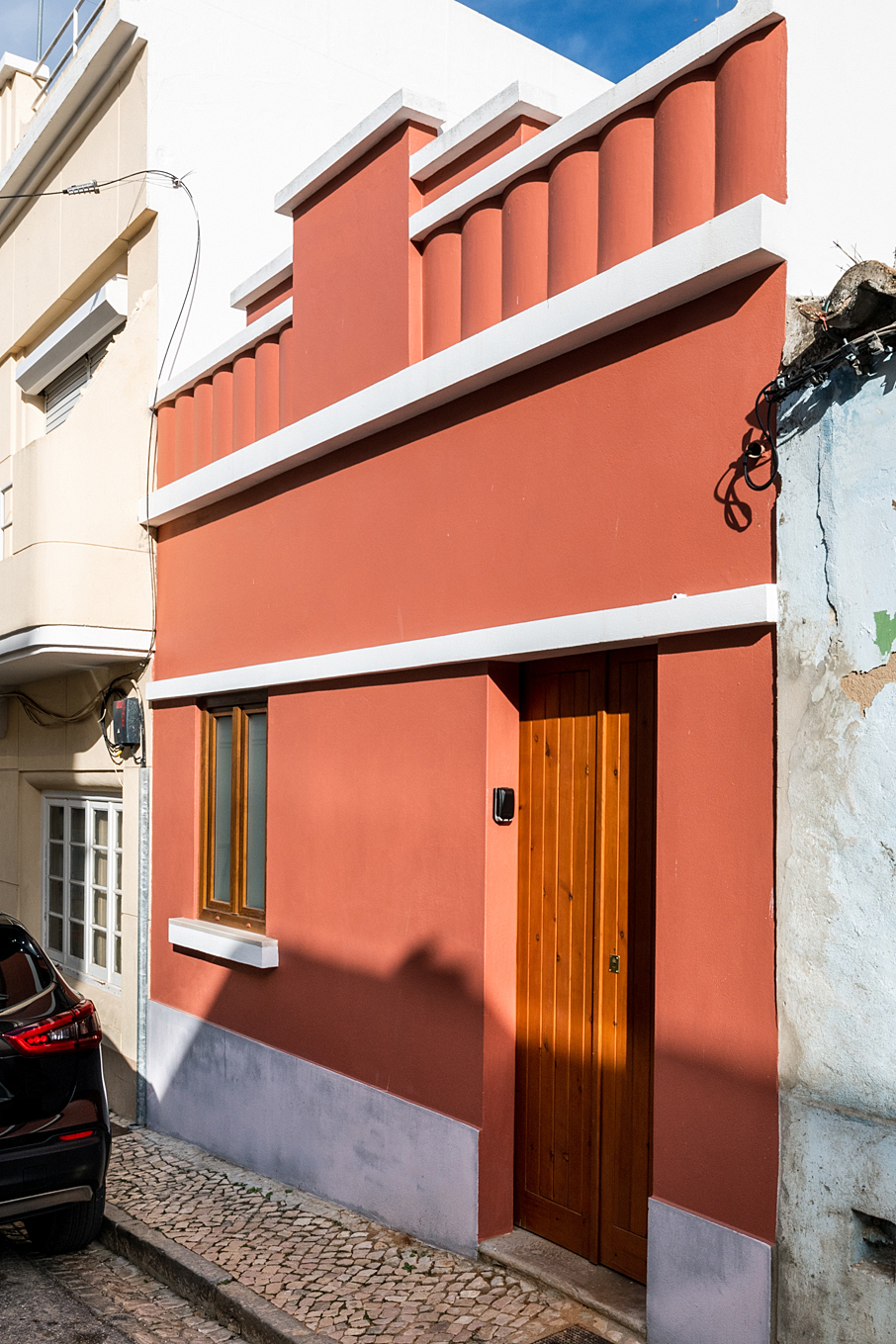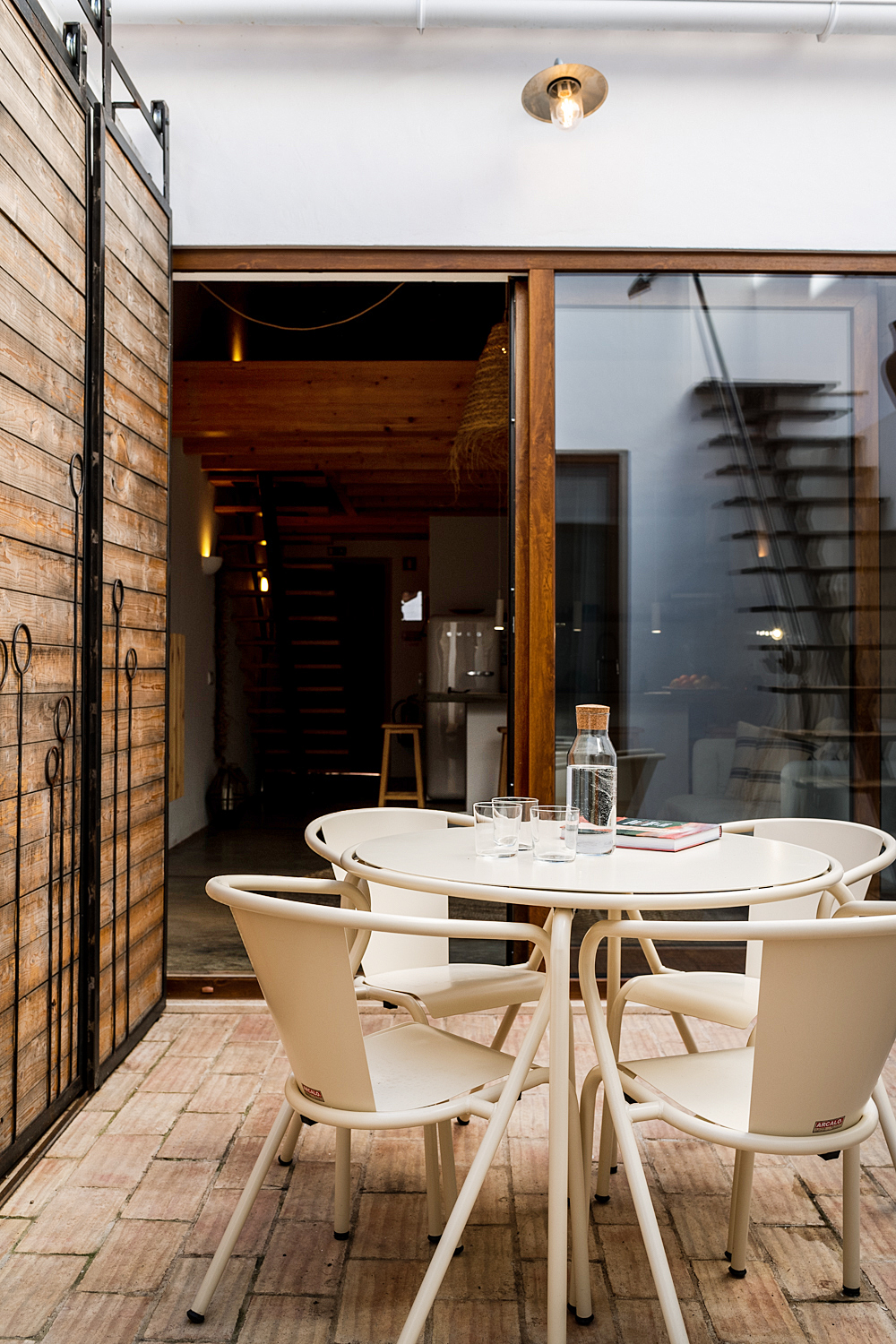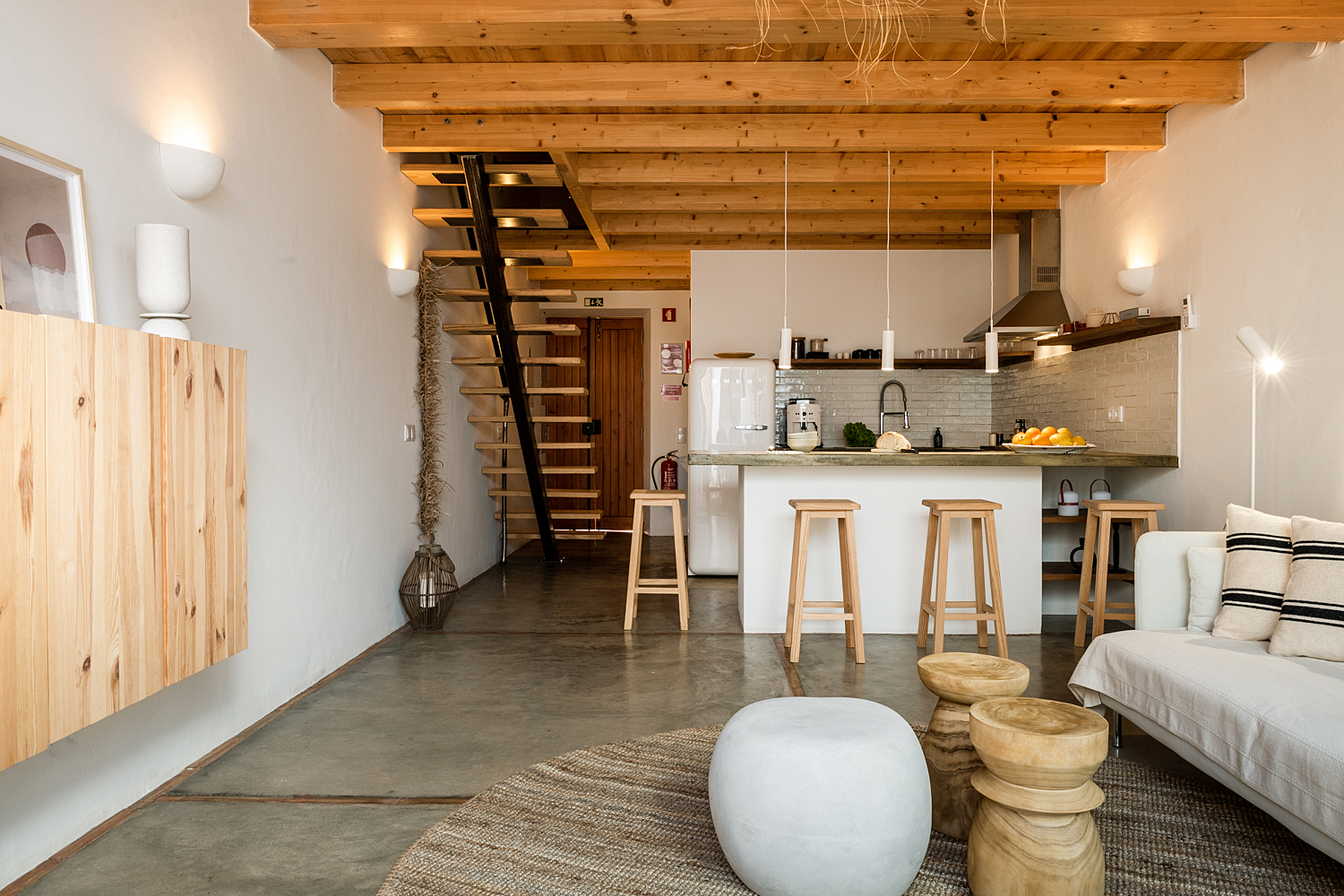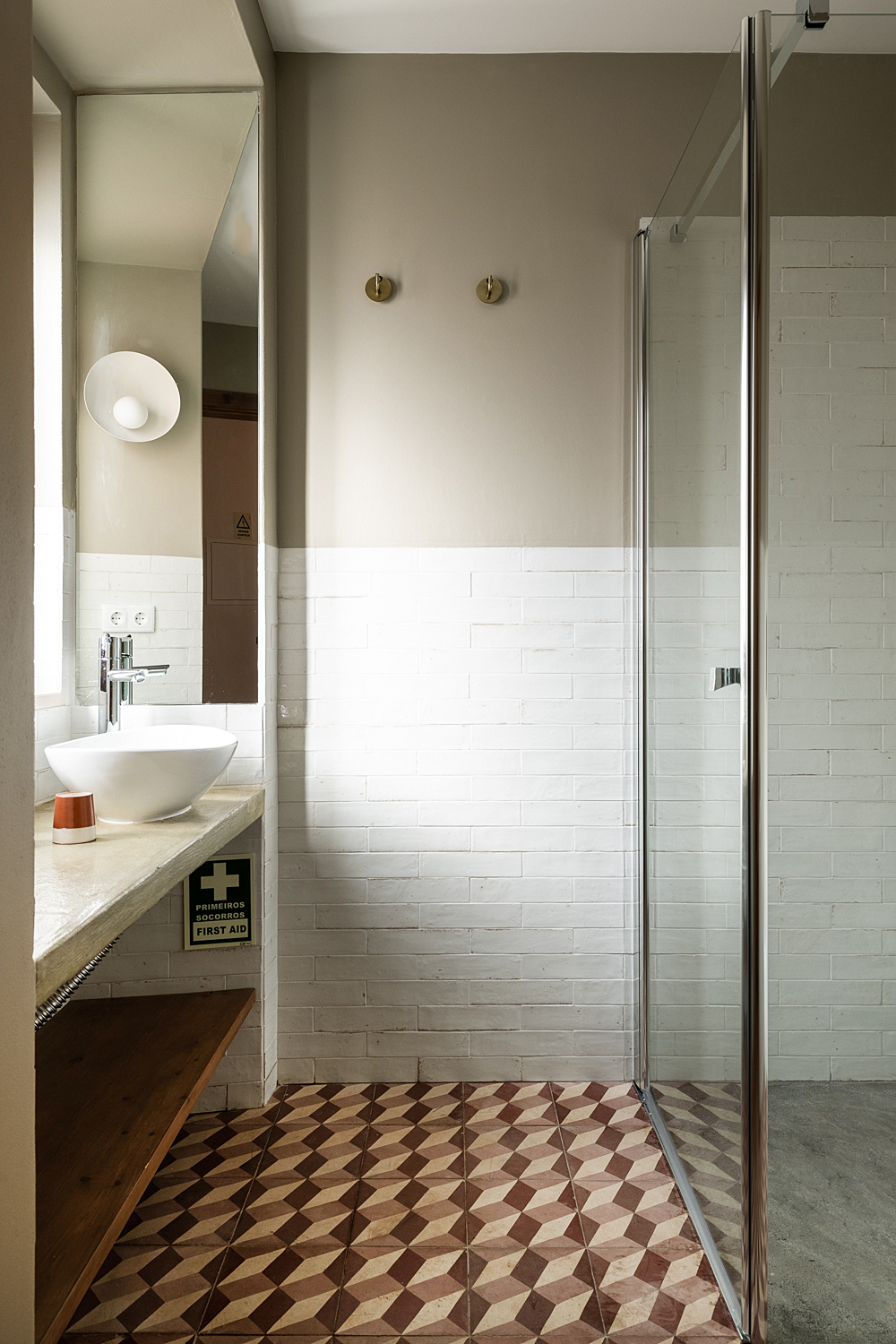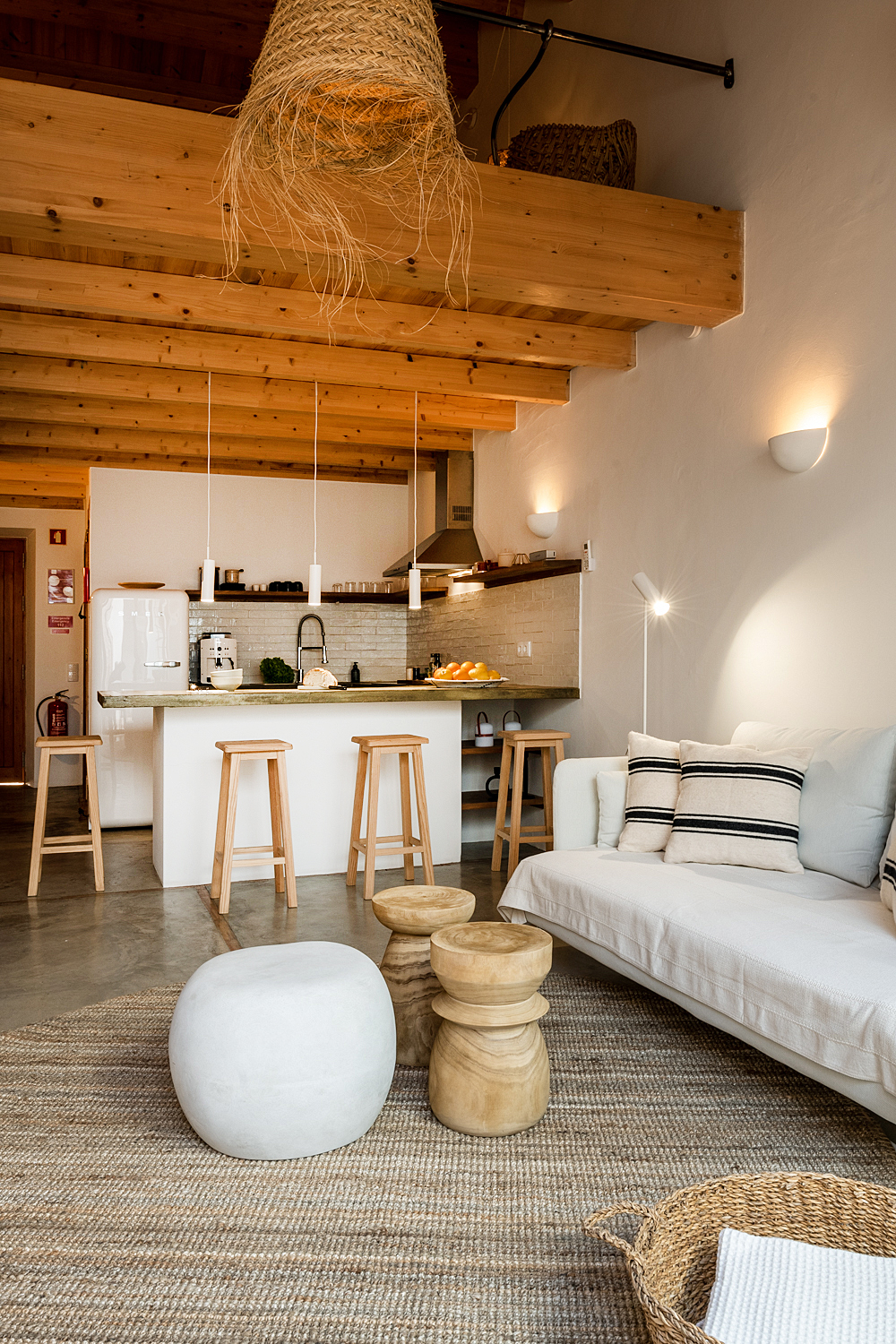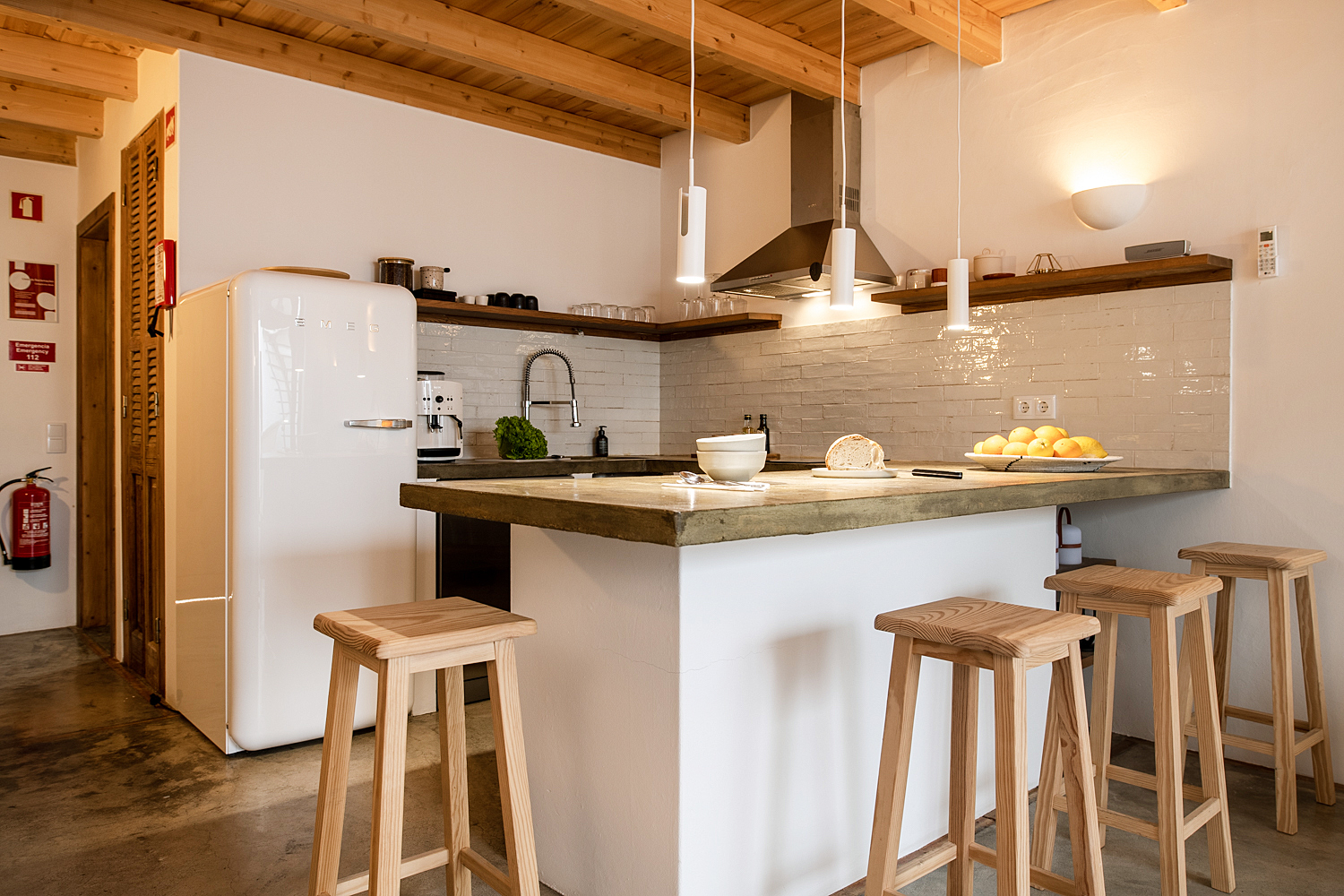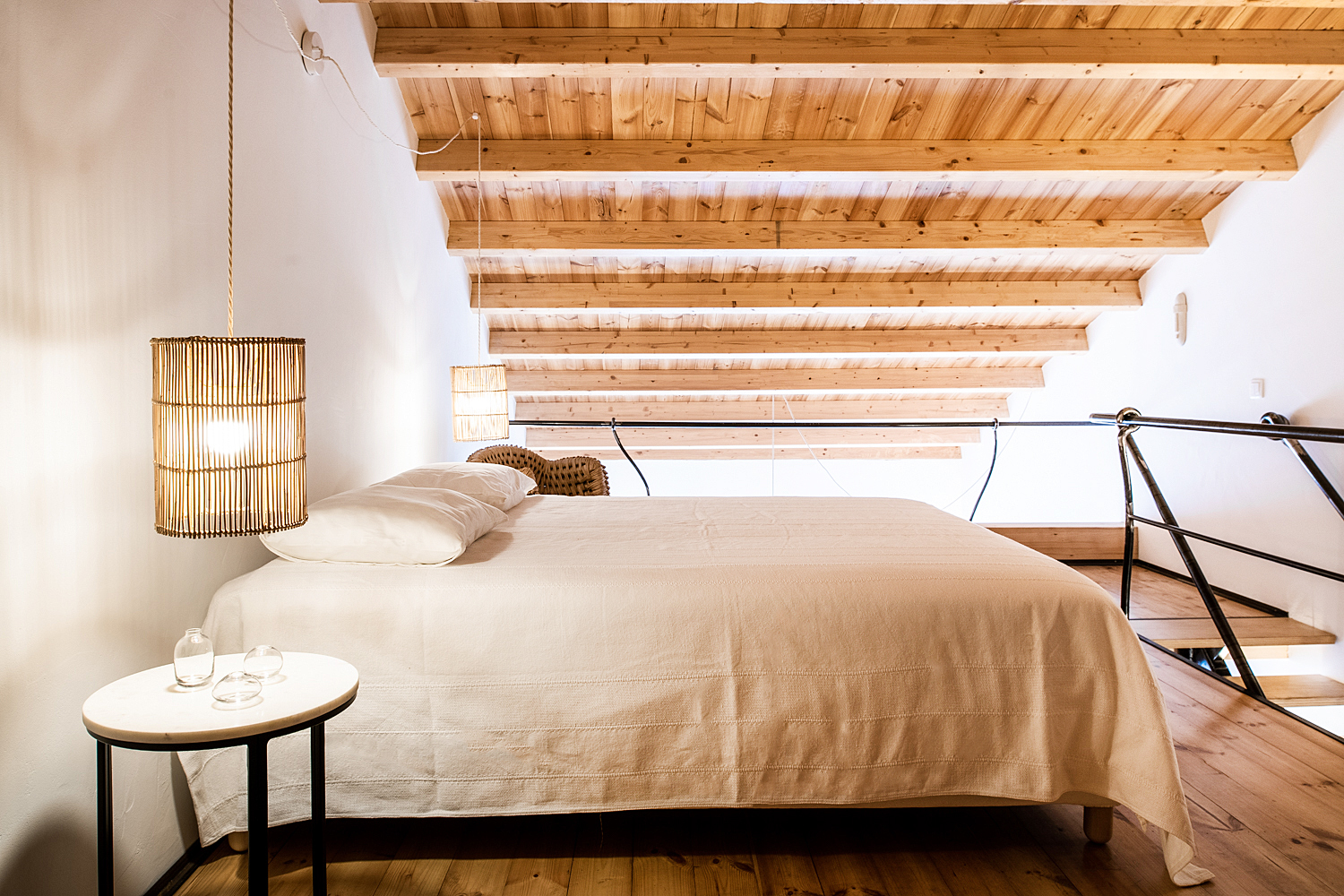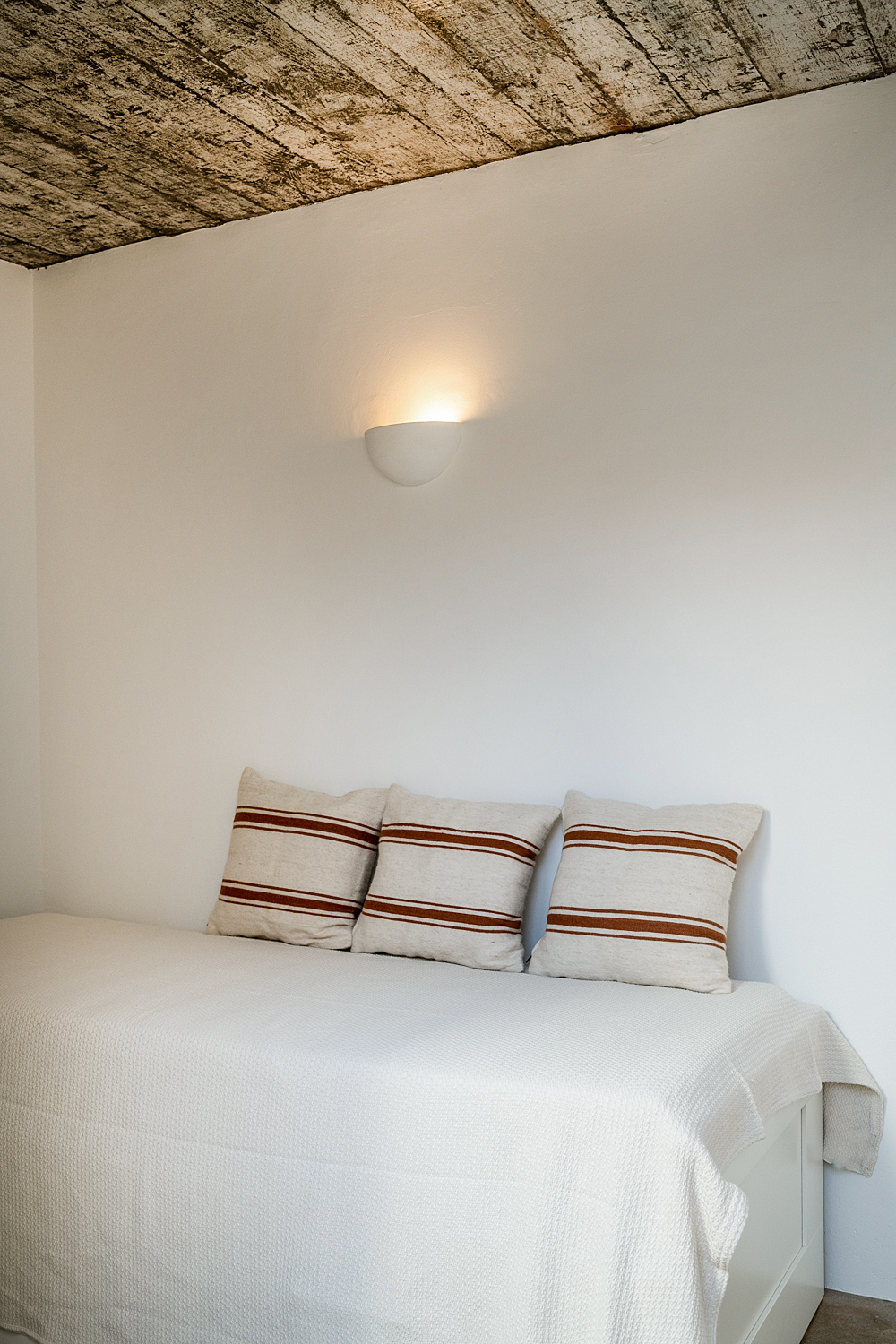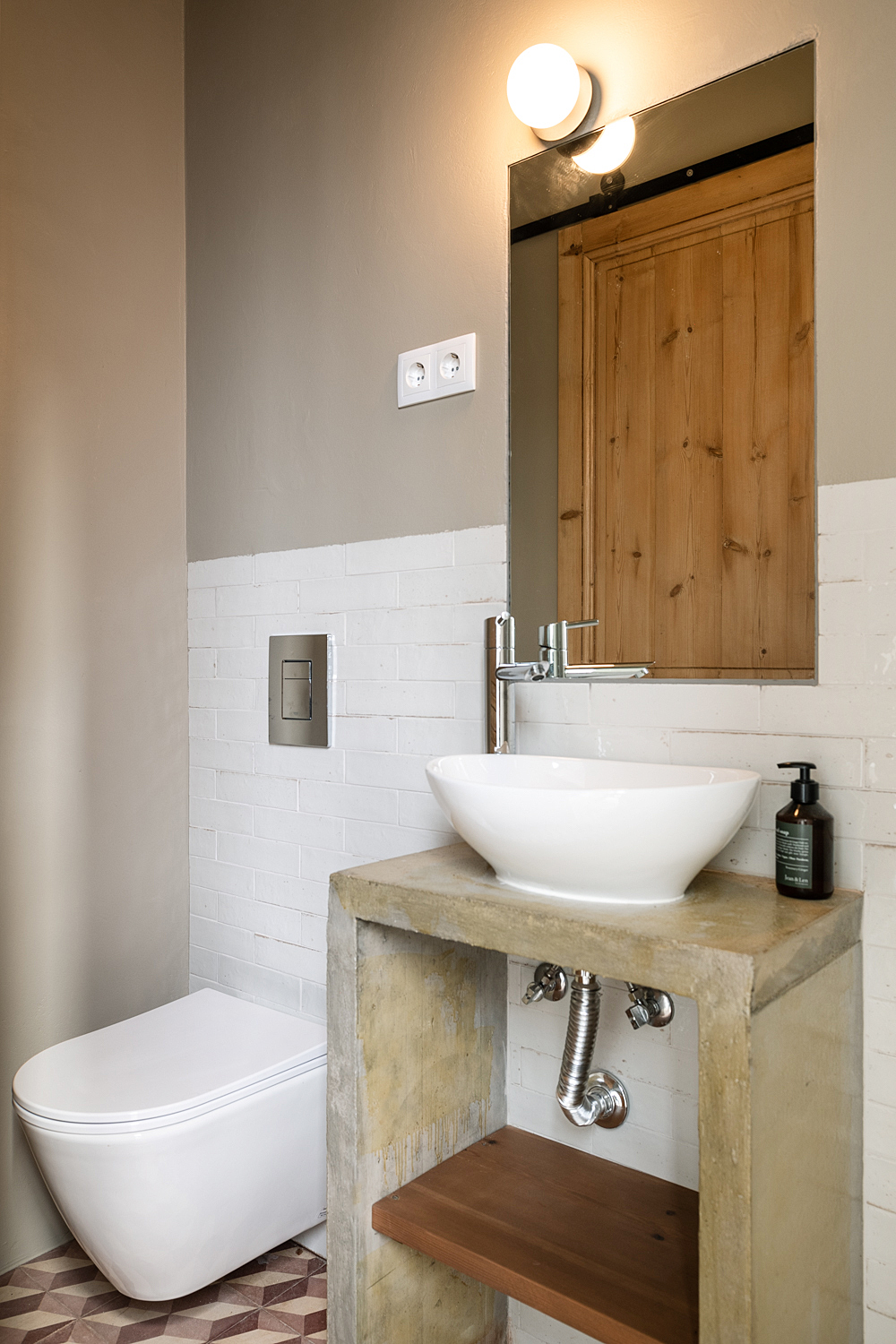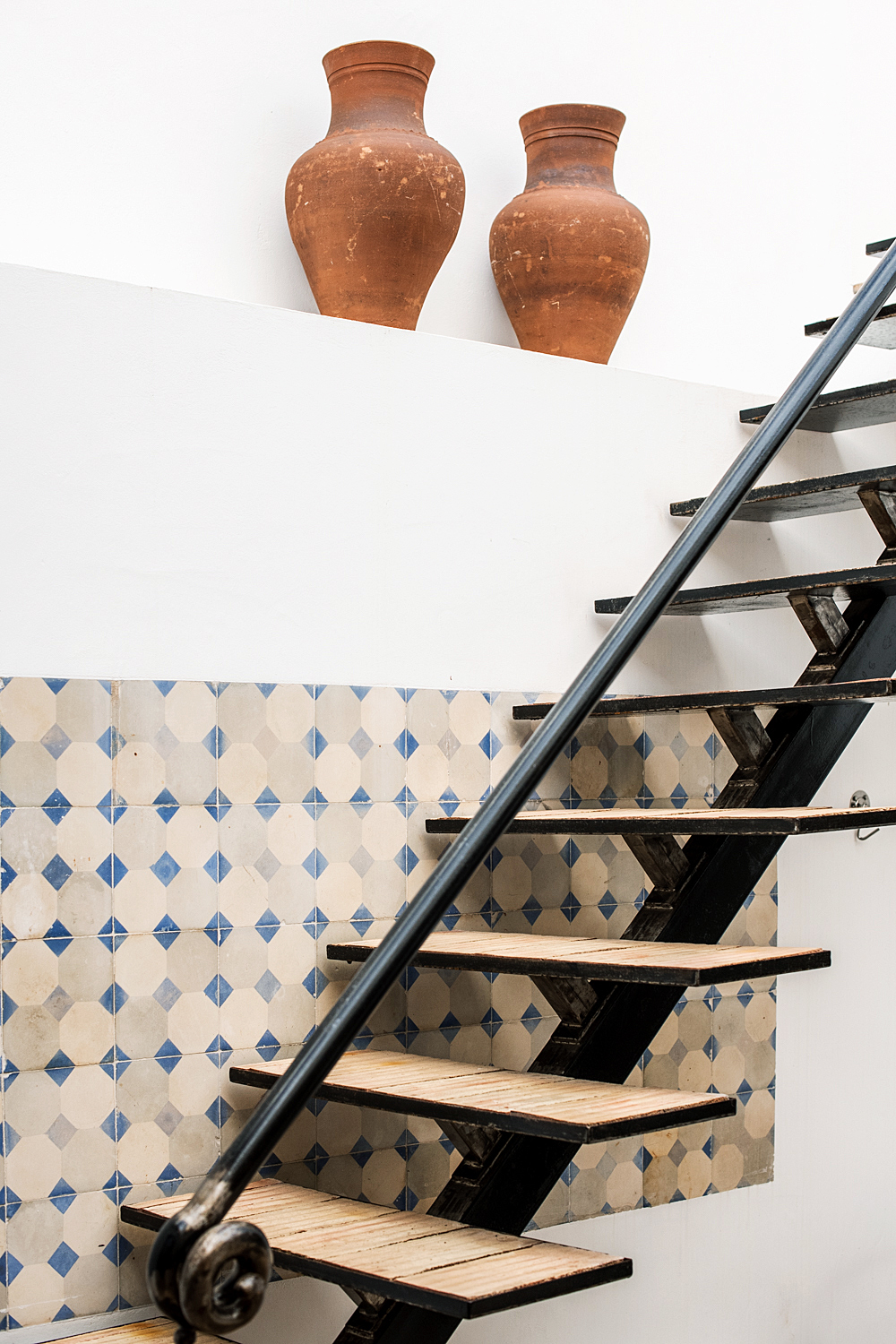 Why you'll choose this villa
2 - 4 persons

Strand op loopafstand

2 bedrooms

Beach N/A

Air conditioning

1 bathrooms

Het huis word turn-key opgeleverd
View more facilities
About Te koop PV03 l Stadshuisje vlakbij zee
Casa No Meio is een smaakvol gerenoveerd townhouse, gelegen in het historische centrum van de Zuid-Portuguese havenstad Portimão. Deze levendige stad in de Algarve staat bekend om zijn geweldige lokale keuken en prachtige stranden. Casa no Meio biedt daardoor de ideale setting voor een vakantie aan het strand en een goede uitvalsbasis om de vele mooie dorpen en steden in de omgeving te ontdekken.
In een rustige straat in Portimão vindt u het terracotta gekleurde townhouse Casa No Meio. Achter de mooie gevel vindt u een lichte woning met een warme, uitnodigende inrichting. Een kleurenpalet van natureltinten en natuurlijke materialen zorgen voor een rustgevende uitstraling. Op de ruime vide vindt u de eerste slaapkamer. De tweede slaapkamer bevindt zich achter de zonnige patio, waardoor de woning plek biedt aan 2+2 personen.
De prachtige open keuken nodigt uit om een avondje thuis te blijven en een uitgebreid diner te koken, terwijl de twee zonnige terrasjes u verleiden om even helemaal te ontspannen. Binnen enkele minuten lopen staat u in het centrum van Portimão, waar u de vele terrassen, restaurants en winkels kunt ontdekken. Voor een ultiem zomers gevoel en een heerlijke lokale keuken bent u in deze havenstad op de juiste plek! Daarnaast biedt de schitterende Algarve genoeg activiteiten en bijzondere plekken om te bezoeken.
Facilities & details
Strand op loopafstand

Air conditioning

Het huis word turn-key opgeleverd
Location & site
Algarve - Portimão
Portimão, located on the Algarve coast, has a rich maritime history and was once an important fishing port. It is conveniently situated at the mouth of the Arade River, overlooking the Atlantic Ocean.
In Portimão itself, there are plenty of supermarkets and shopping centers, including Continente and Aqua Portimão, which provide everything you need. The city is known for its excellent dining options, with seafood restaurants along the harbor and traditional Portuguese taverns. Tip: Portimão is renowned for its delicious sweets, including "morgadinhos" and "dom Rodrigos," which you should definitely try during your visit.
For golden sands and large cliffs, visit Praia da Rocha, this famous beach is just a few kilometers from the city center. Forte da Santa Catarina is a historic fort on Praia da Rocha beach, just 3 kilometers away. For a cultural outing, visit the Museu de Portimão: This museum, located less than 2 kilometers from the city center, tells the story of the city and its maritime history.
Nature lovers and hikers can embark on an adventure in Serra de Monchique: a mountainous area about 30 kilometers away. Another protected natural area is Parque Natural do Sudoeste Alentejano e Costa Vicentina: This protected natural reserve, approximately 50 kilometers west of Portimão, offers vast pristine beaches and stunning cliffside hikes.
The international airport of Faro, located approximately 70 kilometers away, is the nearest airport for Portimão.
Nearby
Long stay in Portugal
Do you want to stay in Portugal for more than 4 weeks? Then request an overnight stay!
More information
Price table Prices per week
Specification of rental prices