A holiday with that rich feeling!
The best holiday villas in Portugal in one place
Personal advice and contact
20+ years of experience
Rent directly from the owner
Safe and no hidden costs
9.7 (58 reviews)
What are you looking for?
The villa specialist in the Algarve
The best villas in the Algarve can be found here"
There are those houses that make your heart beat faster. For example because of the quality, architecture, location or special atmosphere. Portugalvillas is proud to present you some of those special houses. We therefore dare to state with confidence that anyone who rents a villa through us will have an unforgettable holiday.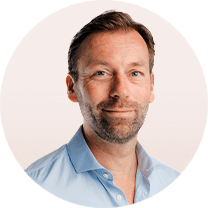 Tom Temmink
Hope to see you in Portugal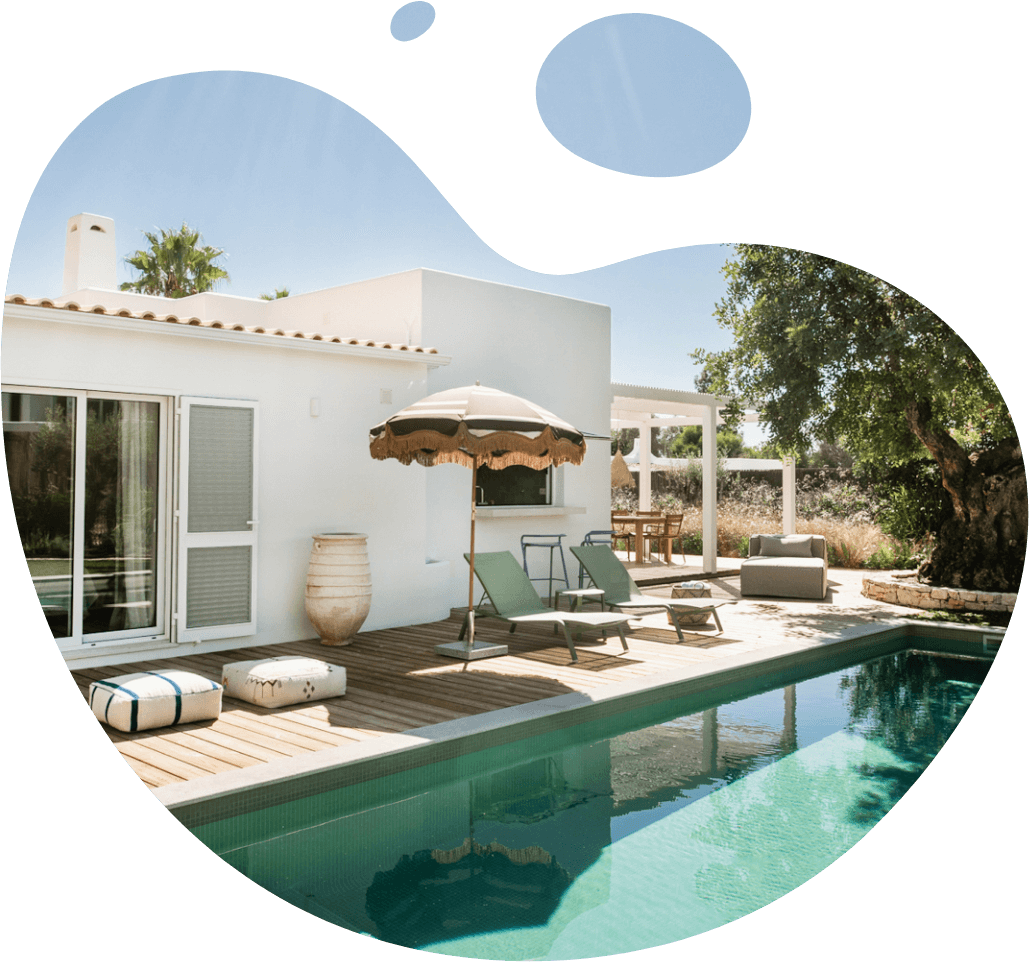 Reviews from guests
Einfach Hervorragend
Tom hat in allem spontan und sofort reagiert. Das anfängliche Problem was wir hatten wurde von Tom sofort und ohne lange zu diskutieren bravourös behoben. Die Villen die Tom anbietet sind wunderschön und wirklich mit Geschmack ausgesucht. Ich kann Portugal Villas weiter empfehlen. Wir planen schon den nächsten Aufenthalt in Portugal, das Ferienhaus werden wir wieder auf jeden über Tom buchen.
Thomas, Hamburg 22 May 2023
4e keer via Portugal Villas en opnieuw weer van een heerlijke onbezorgde vakantie genoten
Mooi huis (Casa Estrellas) op rustig kleinschalig park.
Jeroen , Zutphen 07 May 2023
Uitmuntend
We hadden een huis in carvoeiro gehuurd bij Tom. Precies zoals Tom aangaf dat het zou zijn was het ook. Het was in werkelijkheid nog mooier als op de foto's. Tom heeft er zeker een klant bij.
Maarten , Urk 28 March 2023
Top
Very Nice House ans Top Service. We will Come back. Trui & Alexander
Alexander Stock , Coesfeld Germany 20 March 2023
Prachtige villa, fijn contact, top geregeld.
Prachtig aanbod bijzondere huizen. Mooie duidelijke site, goeie foto's. Huis overtrof de verwachtingen. Contact met Portugal villa's was gemakkelijk per whatsapp, goeie tips. Zeer vriendelijk ontvangen. Topverblijf in echt bijzonder design huis.
Dirk, Watergang 06 March 2023
Had a wonderful time
We spent 6 wonderful weeks in 2 houses in Portugal. Many thanks to Tom for arranging.
Sjoerd, Bennekom 01 January 2023
Very alert. And good selection!
It is important that good input is given. Also excellent accessibility. Excellent housing selection.
Hen, Hazerswoude 09 November 2022
Top service and a great house!
Super service from Tom, no effort is too much. We had a wonderful stay in Casa Dos Terracos, the most beautiful house we were allowed to stay in in the Algarve so far. Everything around the booking and the stay is top notch. Cheers!
Paul, Amsterdam 09 October 2022
Beautiful house in breathtaking location
Nice welcome and a lovely, attractive house fully equipped. The view of the river / valley is wonderful. Swimming pool is beautiful, clean and wonderfully refreshing. Super vacation spot!
Rebekka, Veldhoven 26 September 2022
What you see is what you get
The photos of the house we rented from Portugal Villas were so beautiful that we almost thought they were photoshopped. But nothing is less true. We arrived in paradise (Casa Cereja in Boliquieime). The welcome from Sandra was very warm, and it remained that way throughout our stay. Nothing was missing in and around the villa. The swimming pool is lovely, the huge garden with many sitting areas a pleasure. The booking also went perfectly, any questions we had were answered quickly and everything was correct. In short: we are very satisfied and would like to book with Tom again!
Joris, Heesch 19 September 2022
Our guarantees for a carefree holiday
Personal advice & contact
You can always count on personal advice and efficient handling of your booking.
Exclusive collection
All villas have been personally visited and the offer comes directly from the owner and our private selection.
Fully equipped
All our villas are equipped with a swimming pool and all modern comforts.
Everything for a complete holiday
During your stay you can always count on extra services such as a private chef at home or a wonderful massage.