A holiday with that rich feeling!
The best holiday villas in Portugal in one place
Personal advice and contact
20+ years of experience
Rent directly from the owner
Safe and no hidden costs
9.6 (53 reviews)
What are you looking for?
The villa specialist in the Algarve
The best villas in the Algarve can be found here"
There are those houses that make your heart beat faster. For example because of the quality, architecture, location or special atmosphere. Portugalvillas is proud to present you some of those special houses. We therefore dare to state with confidence that anyone who rents a villa through us will have an unforgettable holiday.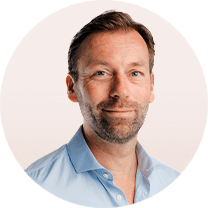 Tom Temmink
Hope to see you in Portugal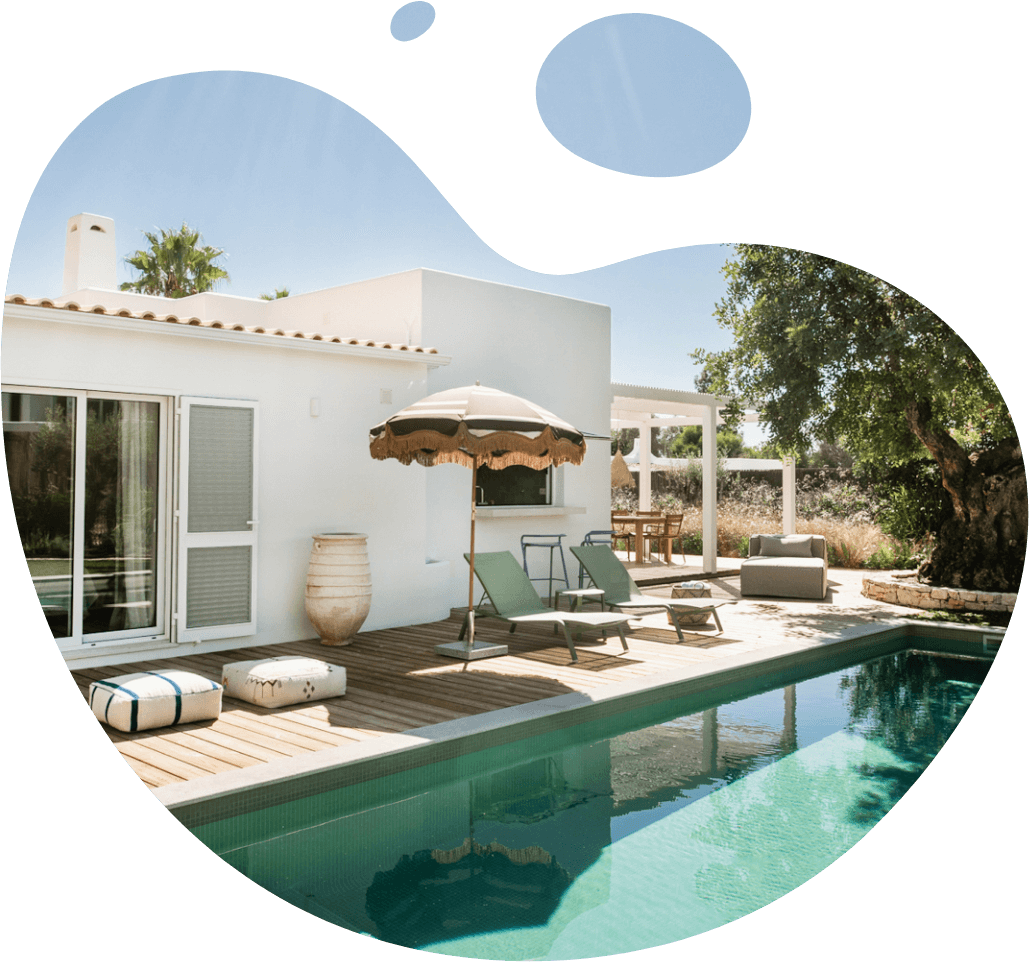 Reviews from guests
Had a wonderful time
We spent 6 wonderful weeks in 2 houses in Portugal. Many thanks to Tom for arranging.
Sjoerd, Bennekom 31 December 2022
Very alert. And good selection!
It is important that good input is given. Also excellent accessibility. Excellent housing selection.
Hen, Hazerswoude 09 November 2022
Top service and a great house!
Super service from Tom, no effort is too much. We had a wonderful stay in Casa Dos Terracos, the most beautiful house we were allowed to stay in in the Algarve so far. Everything around the booking and the stay is top notch. Cheers!
Paul, Amsterdam 09 October 2022
Beautiful house in breathtaking location
Nice welcome and a lovely, attractive house fully equipped. The view of the river / valley is wonderful. Swimming pool is beautiful, clean and wonderfully refreshing. Super vacation spot!
Rebekka, Veldhoven 26 September 2022
What you see is what you get
The photos of the house we rented from Portugal Villas were so beautiful that we almost thought they were photoshopped. But nothing is less true. We arrived in paradise (Casa Cereja in Boliquieime). The welcome from Sandra was very warm, and it remained that way throughout our stay. Nothing was missing in and around the villa. The swimming pool is lovely, the huge garden with many sitting areas a pleasure. The booking also went perfectly, any questions we had were answered quickly and everything was correct. In short: we are very satisfied and would like to book with Tom again!
Joris, Heesch 19 September 2022
Nice contact, excellent service
I came into contact with Portugal Villas through a friend. I called very shortly in advance to ask if there was a villa available for us in the Algarve. It was arranged immediately and 2 days later we had a wonderful stay in a fantastic house for a week!
Jan van Lingen, Heemstede 19 September 2022
Beautiful villa in Silves
We stayed for a week at the end of August at Quinta Canine, in Silves. Warm welcome, beautiful location and ditto house / garden fully equipped. Exactly as in the photos. Jacuzzi could not use due to circumstances (too much chlorine; too cold after recovery) but that was more than compensated by all other fine facilities. From cottage within 5 minutes drive to supermarket. Beaches at 20/30 min drive. Only real downside was the endless barking of dogs in the area. Not strange for Portuguese standards, but unfortunately these were very persistent. Nevertheless, we had a great holiday and we may come back here again!
Rachel, Eijsden 19 September 2022
Mooie huizen
Huizen zijn met smaak uitgezocht en hebben een mooie architectuur. Alles is in de Algarve en daarom vaak stranden en dorpjes binnen bereik.
Ed, Alphen aan den Rijn 12 September 2022
Een Toplocatie
Het is een heerlijk huis met alles erop en eraan op een prachtige locatie.
Jolanda, Naarden 04 September 2022
Super !
Een hele duidelijke mooi en overzichtelijke website met prachtige huizen in verschillende prijsklassen. de omschrijving van de huizen is goed en de vele foto's geven duidelijk de sfeer van de inrichting weer. Daarnaast is de service , het contact en de afhandeling van Portugal Villa's heel attent en professioneel . Ook de prijs kwaliteit verhouding klopt . Wij hebben erg genoten van ons verblijf in de Algarve en zullen zeker nog eens gebruik maken van deze site en aanbieder van huizen in Portugal!
Ratna, Amsterdam 02 September 2022
Our guarantees for a carefree holiday
Personal advice & contact
You can always count on personal advice and efficient handling of your booking.
Exclusive collection
All villas have been personally visited and the offer comes directly from the owner and our private selection.
Fully equipped
All our villas are equipped with a swimming pool and all modern comforts.
Everything for a complete holiday
During your stay you can always count on extra services such as a private chef at home or a wonderful massage.